Maybe you need the whole kit and caboodle. Maybe you've already got everything in place apart from that one policy. Maybe you're somewhere in between.
That's why we offer a few different pricing options to suit your business's needs.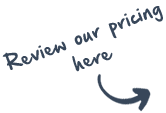 Ranging from $19 to $99 each 
Ranging from $199 - $249 each
Ecommerce Package
(Hard Copy or Soft Copy)
All subscribers will have access to additional free resources

Discounts
Members can download templates for less than the individual purchase price

Freebies
Enjoy a few free templates

Education
Content that helps you understand the law better

Exclusive Access
Members' only legal content that's geared to businesses like yours

Case Studies
Learn from other people's experiences to ensure your business is fully protected

Checklists
Check your website meets legal requirements and learn how to address any gaps

Webinars
Ask your questions at one of our webinars

Peace Of Mind
No more worrying about your obligations – Legaleasy's got you covered
Our goal is to help you start or run a thriving business without putting yourself at legal risk.
Legaleasy shows you how to protect your business from start to finish and turns the legal mountain into a molehill for you. 
If you're starting or expanding your business, then Legaleasy's templates will help you set things up properly so you can prevent legal problems arising. We're here to help.


Choose Your Legal Template
Browse our library to find the document that suits your business's needs

Choose Your Payment Option
Select from single purchase, pre-set document package or monthly subscription.

Proceed to Checkout
Enter your payment details and download your template